Crowdsourcing platform for design projects
DesignBro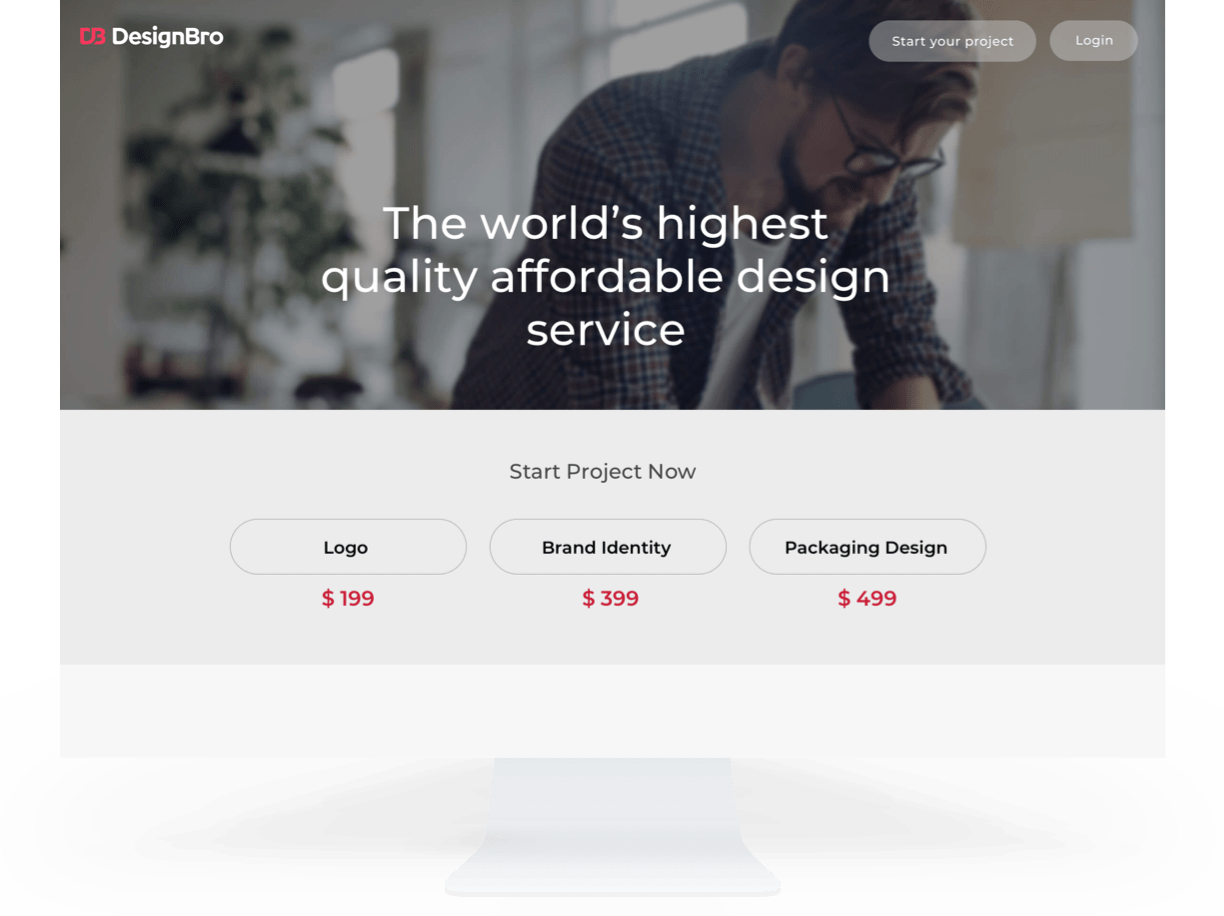 Overview
Christiaan Huynen, a design professional and founder of Cartils Design in London, reached out to the UGEM design team with an idea for DesignBro, a quality-oriented design crowdsourcing marketplace that brings together businesses and professional designers.
Project Profile
Website
https://designbro.com/
Target audience
Customers who want to choose from a variety of design concepts quickly and at affordable prices.
Designers who want to participate in contests with transparent terms and high chances of winning.
Design Objectives
The idea behind design crowdsourcing is brilliant, as it lets businesses get designs they need at affordable prices. Most design crowdsourcing platforms, however, face a quality issue: they let in lots of low-skilled designers who produce low-quality designs. The founder of DesignBro wanted to fix this problem by building a design crowdsourcing marketplace focused on quality.
Establishing Efficient Communication
Understanding contest requirements is key to successful collaboration between customers and designers. Therefore, our team focused on implementing easy-to-use communication tools that allow customers to translate their desires into exact design requirements.
Increasing Conversions
DesignBro is a marketplace, so it needs to attract users – both customers and skilled designers. Our team needed to come up with an appealing interface and streamlined flow to promote conversions.
Visually Appealing User Interface
After testing several concepts, we created a minimalist UI with mostly neutral colors – black and white along with some gray. To highlight important information such as contest statuses, notifications, and pricing, we used more eye-catching colors such as pink.
Intuitive Design Briefs
To receive relevant design concepts, customers have to provide detailed descriptions of what they want. In collaboration with Christiaan, we created a simple and straightforward design brief that requires little time to fill out and helps customers easily describe project requirements.
Create the Brief
Tracking Contest Progress
DesignBro users can track the progress of contests to help manage their time. Designers can easily check the status of contests and decide whether to participate, and customers can stay updated about progress and get to a winning design faster.
Spot Reservations for Designers
DesignBro limits the number of designers who can participate in a contest. This helps provide customers with an optimal number of high-quality concepts to choose from and, moreover, increases the chance of winning for designers. Therefore, designers need to be informed whether they can join a competition. Our team came up with a simple yet informative spot reservation form.
Thanks to the deep expertise of UGEM design team we created a fully functional design crowdsourcing marketplace that offers trully satisfying customer experience. UGEM will definitely go an extra mile with you to achieve the best possible result and meet your business needs.
Designbro
DesignBro, Founder