A Price Comparison App to Save Money
PriceHunter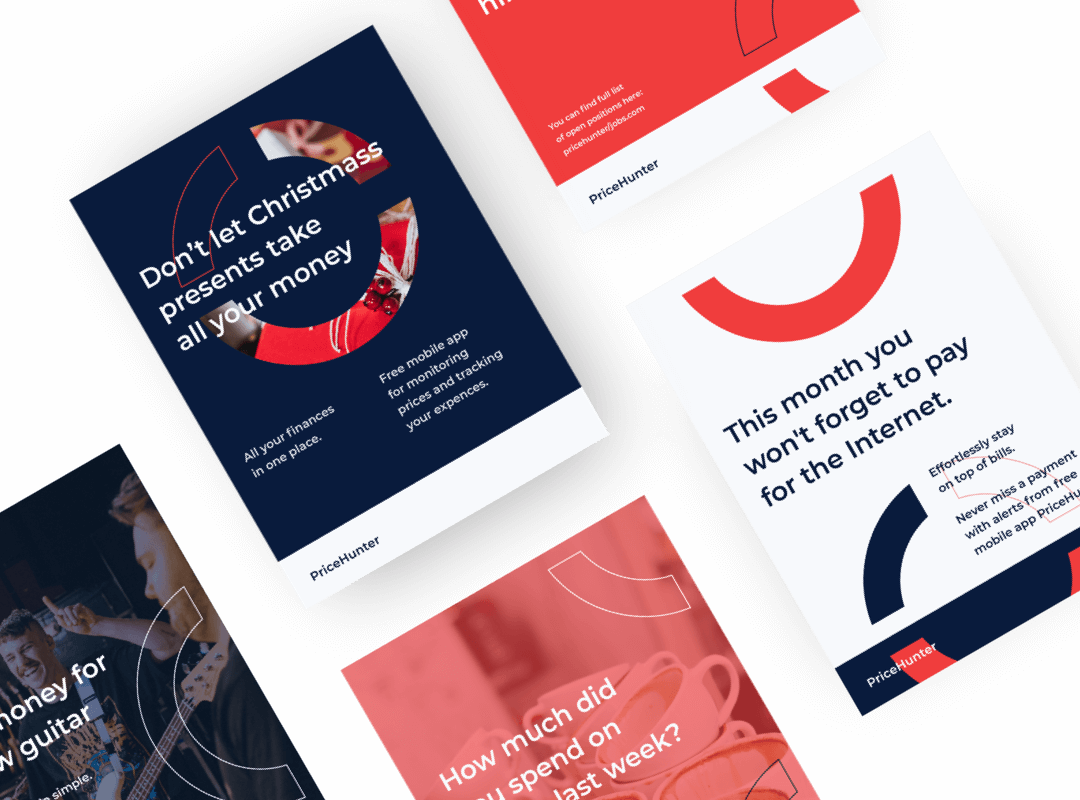 Overview
Our client's company, Epsilon Labs, is a software development company based in Switzerland. Apart from providing development services, they have their own product, a price comparison app called PriceHunter.
PriceHunter lets users compare prices across vendors and products, conduct financial analysis, get payment notifications, etc. Our client asked the UGEM team to create a truly exceptional brand identity for the PriceHunter app.
Project Profile
Target audience
People who want to control their expenses conveniently
Objectives of branding
When Epsilon Labs contacted our team, we defined the scope of work, projects' timeline, and the most vital objectives of branding to be met. For this project, we needed to:
Define the brand voice that will translate the corporate culture and values of the company
Create a modern and durable brand identity to increase brand awareness and get more conversion
Prepare documentation to allow our client to keep the consistent look of the app during further development
How we worked on the project
Requirements elicitation
Our team collects client's requirements using a brand identity brief to provide our clients with the best results. The brief aims at discovering the client's objectives, preferences, and dislikes, so we know exactly how to satisfy all their needs
Mood board
Based on the filled-in brand identity brief, our illustrators created three Mood Boards using different color pallets, fonts, and illustration types. We discussed each of them to help our client make an informed decision regarding the platform's style
Concept development
When the moodboard was chosen, our team created three branding concepts to demonstrate how the client's branding identity can look like. All three concepts included the requirements mentioned in the brand identity brief and correlate with the chosen mood board
Branding deliverables
To reach the objectives of the project, the UGEM team created such artifacts:
Formed brand voice
We created mottos addressed to the app's target users. These mottos describe particular problems that PriceHunter solves. In order to reinforce the idea behind these mottos, we also created key visuals.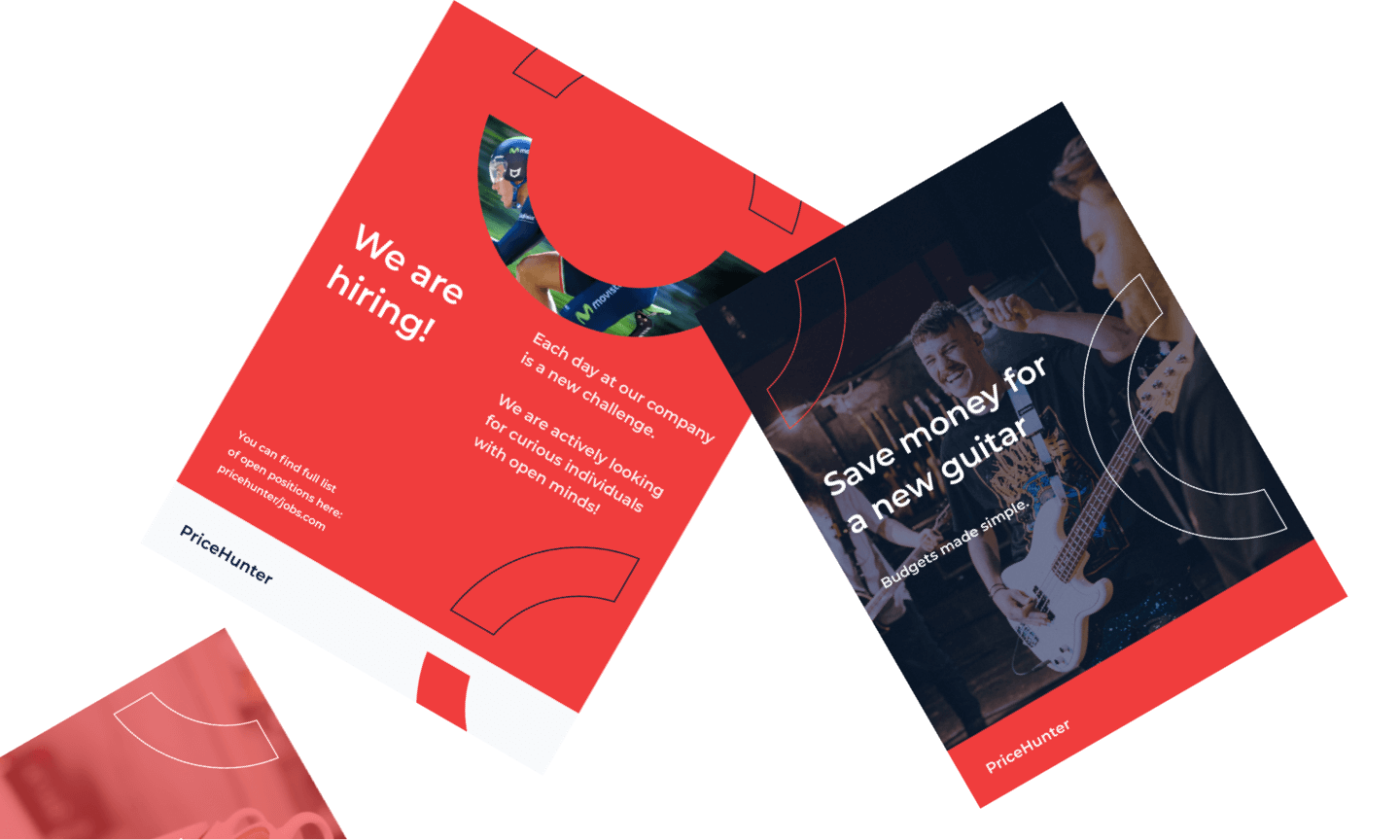 Brand identity
For the PriceHunter app's brand identity, we used such bold colors as red and dark blue. Such a color palette allowed us to make the app recognizable and helped the brand communicate the company's values to the target audience.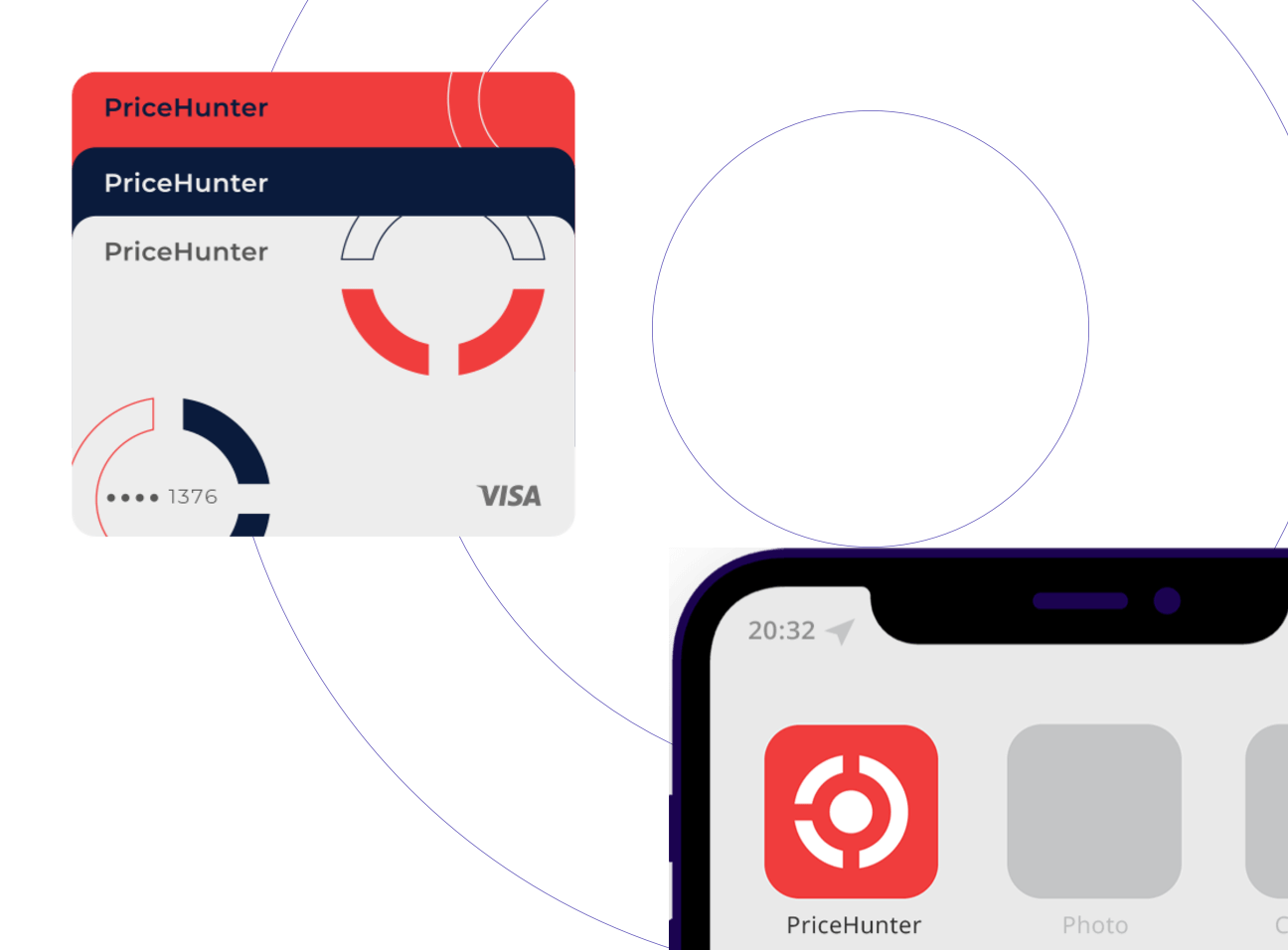 Brandbook and branded elements
Our team has prepared a brandbook and a set of branded elements that can be used during the further development. These artifacts will help the company to grow the functionality of its product while keeping its look consistent.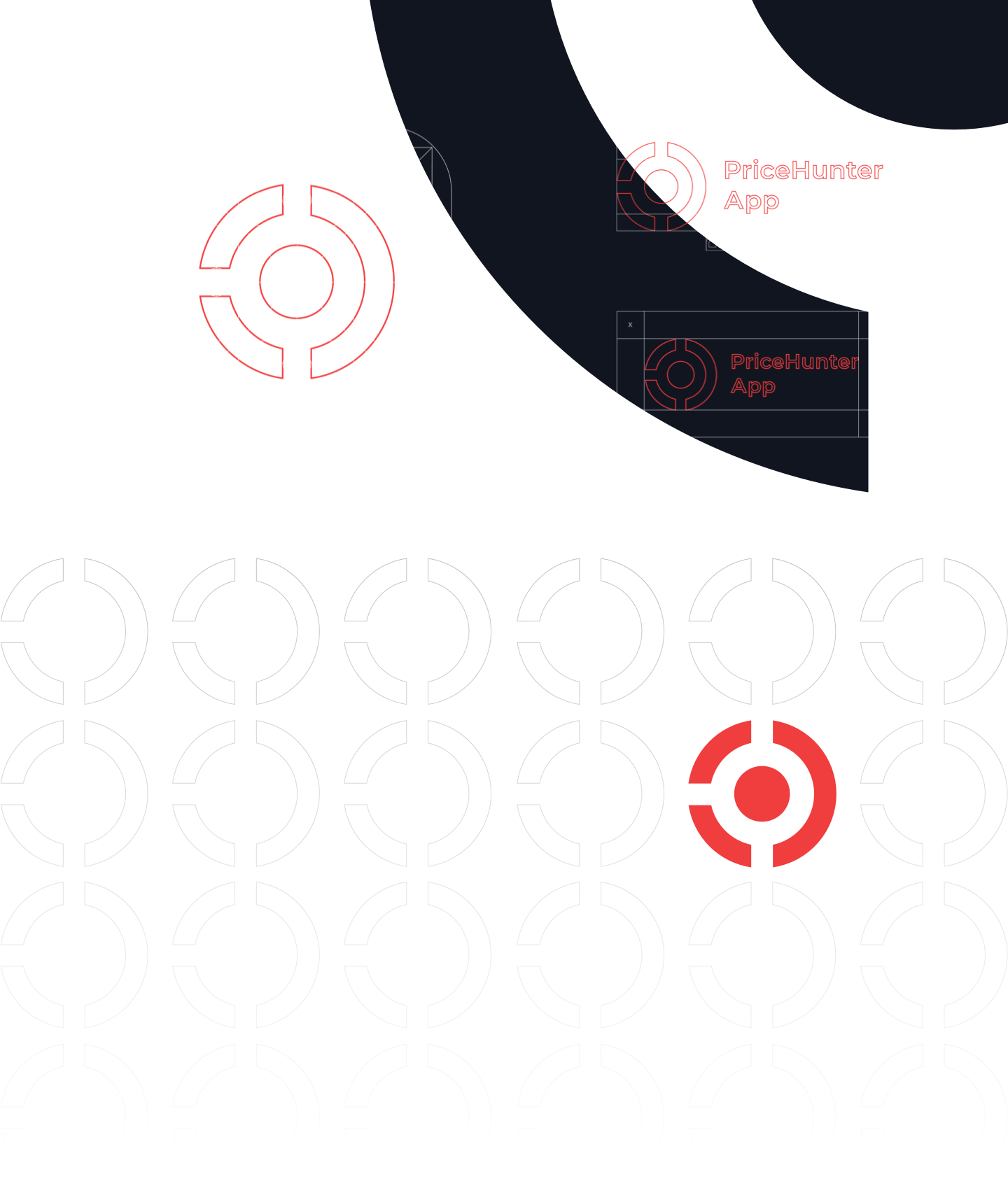 The whole UGEM team is easy to communicate with. We didn't feel any barriers! The design looks modern and professional. And finally, we got a logo and a unique identity for our app.
PriceHunter, Founder of PriceHunter