The Leading Platform for Social Trading and Investment
SprinkleBit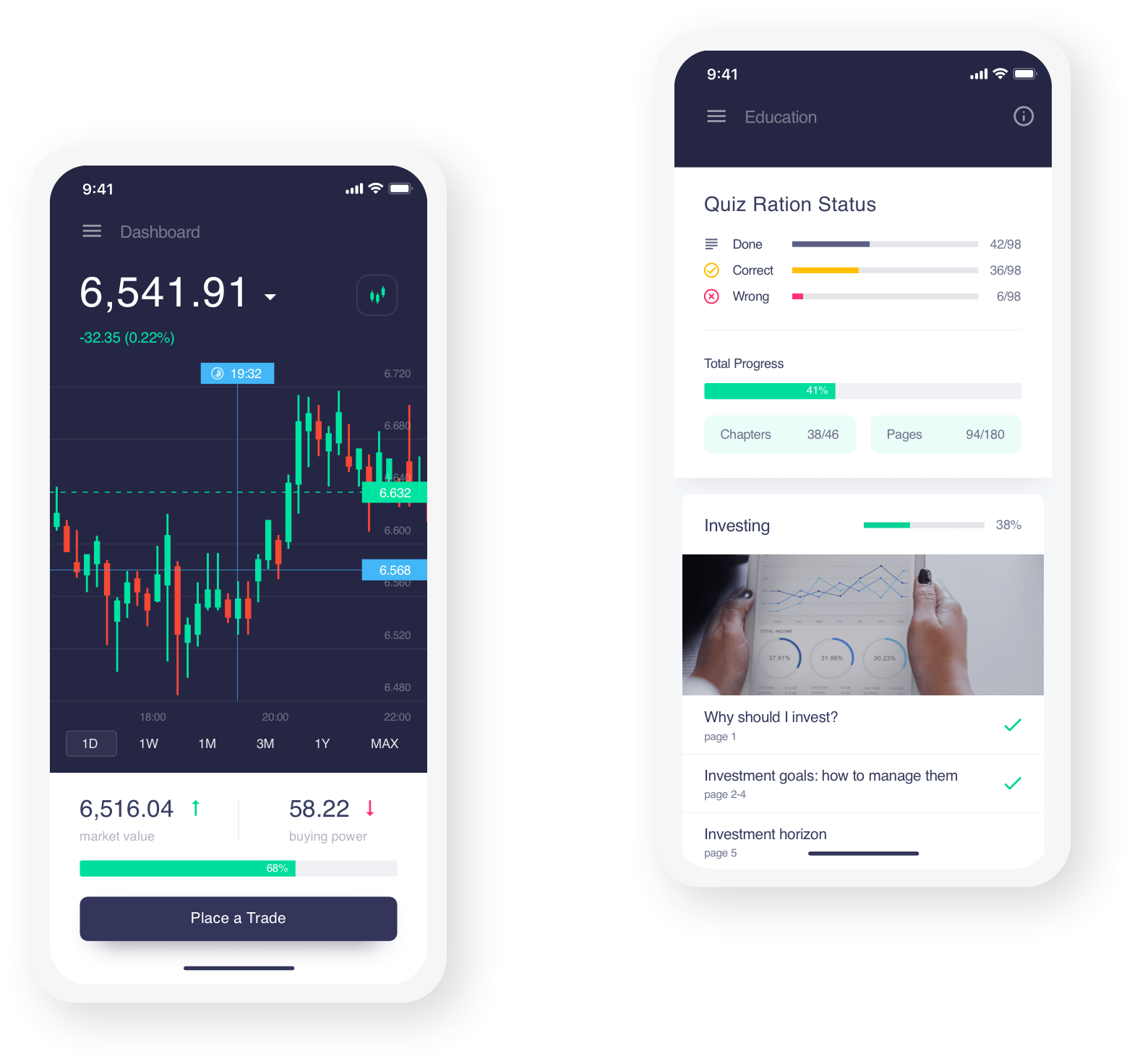 Overview
Alexander Wallin, the founder of SprinkleBit, came to UGEM after the first version of the product was already developed. The idea of SprinkleBit was to combine crowdsourcing and technological advances to empower trading and investment decisions. The platform allows both amateurs and experienced investors to learn, train, and make efficient investments in one place.
Project Profile
Target audience:
Amateurs and professionals who want to learn and make investments in the stock market.
Project timeline:
6 months
User Flow
We create user flows to visualize the whole journey through an app from the user's perspective, from the point of entry to the final action. Mapping the user flow helps us determine the content and functionality we need to include, taking into account the user's specific goals.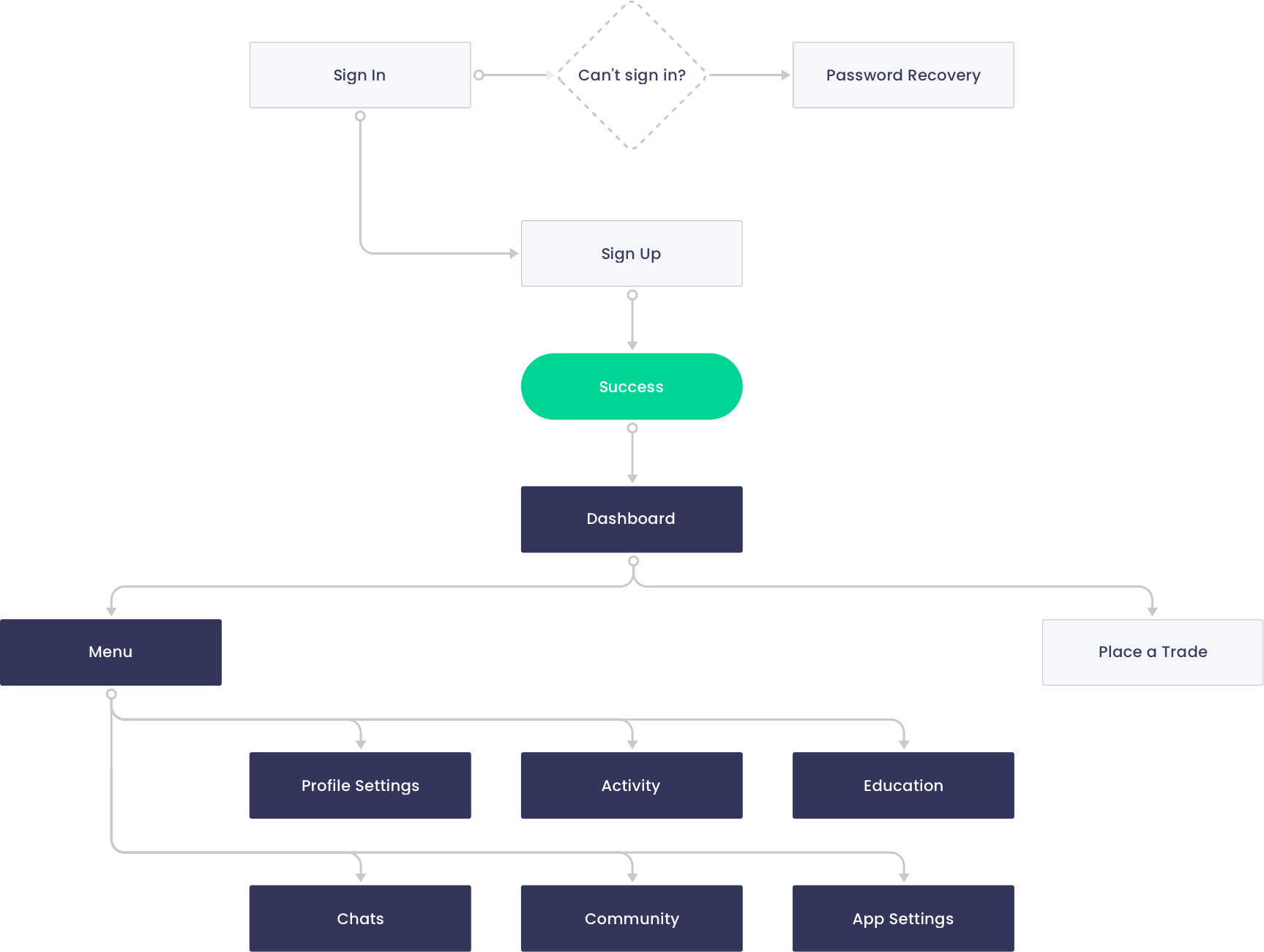 Wireframes
Wireframes and prototypes visualize the user's interaction with an interface. This stage helps us review design solutions with the project's stakeholders, test them before implementation, and quickly make amendments.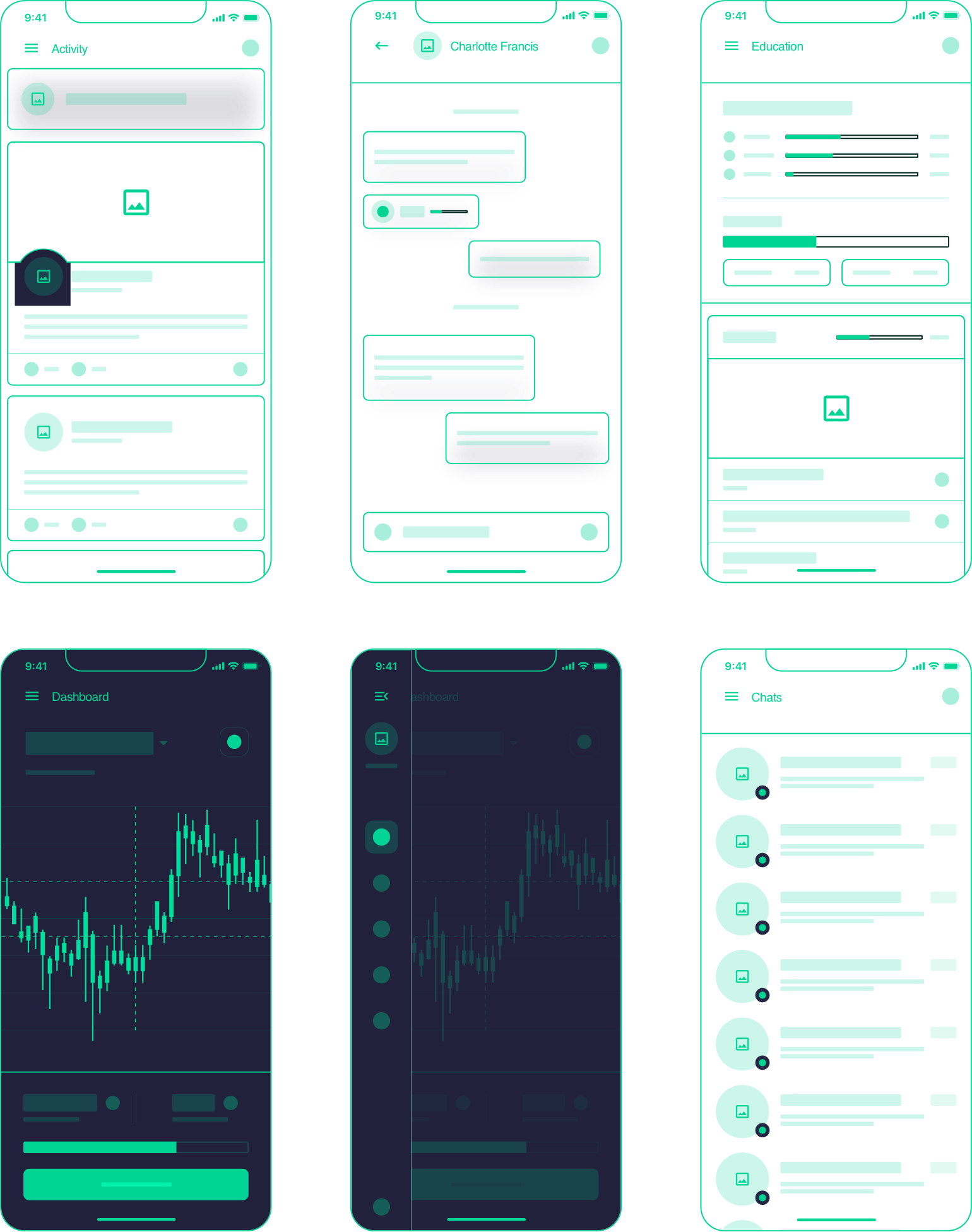 Design objectives
When Alex came to us with the first version of the product and asked us to implement new functionality, the first step for our team was to review the existing design and current state of the platform. We also needed to get into the context of the product and conduct market and competitor research.
The challenge was to make the platform convenient and easy to understand for everyone. A properly designed navigation system is significant for any app since it improves the overall user experience.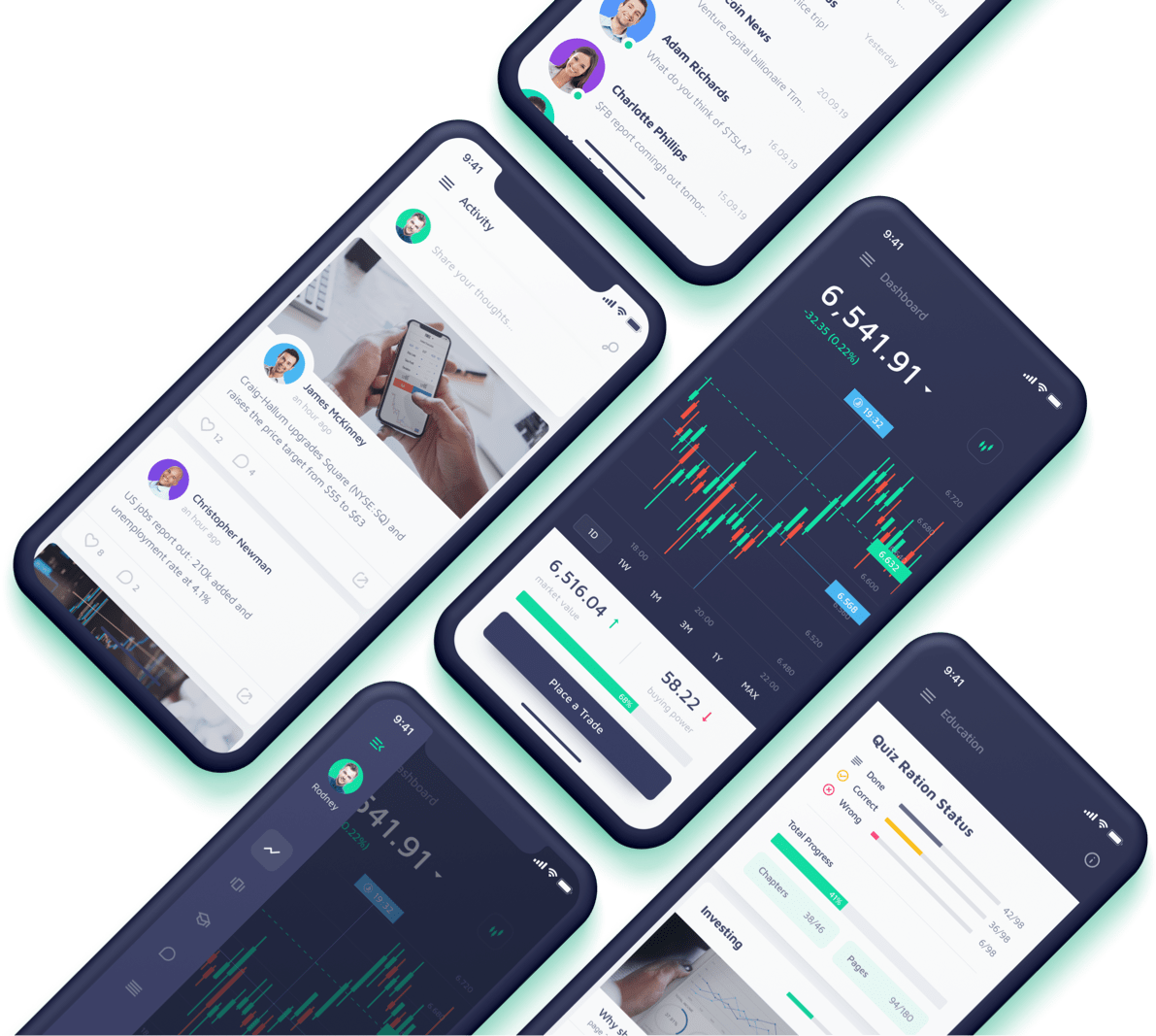 Conducted a thorough
UX audit
To implement new features our client required, we conducted an in-depth UX audit to examine the current state of the platform's usability and user experience. Our UX designers performed in-depth research of the market and competitors to find features that were lacking and functionality that didn't work as promised. After the UX audit, we came up with a list of recommendations on how to improve the platform's usability and make the user experience more intuitive.
Designed a dashboard
The first feature we added to the platform was for a new dashboard that shows market fluctuations and helps users make the most beneficial trades. We used a dark theme for the dashboard to help investors clearly see the diagram and changes to it. Moreover, the new design allows users to compare when stock prices go up and down over particular periods (day, week, month, three months, year, and maximum).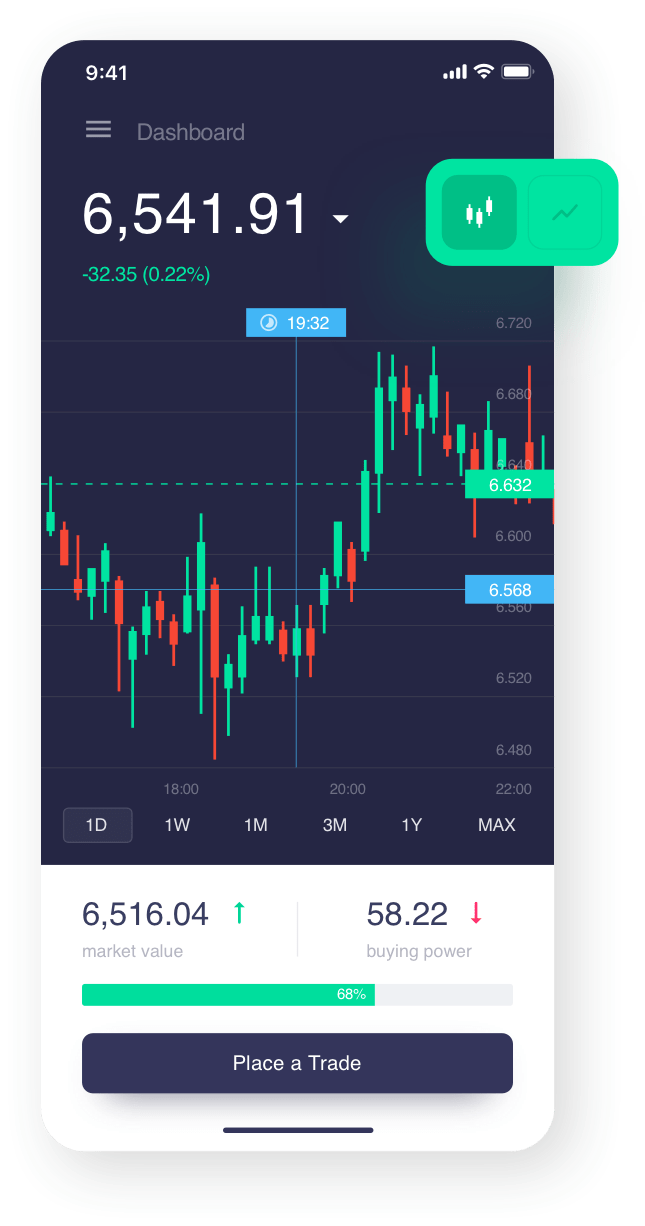 Built an activity feed
The activity feed shows the latest news about the stock markets and the platform itself. In this feed, users can see what's trending, friends' posts on various topics, and even news on successful decisions and deals by top brokers.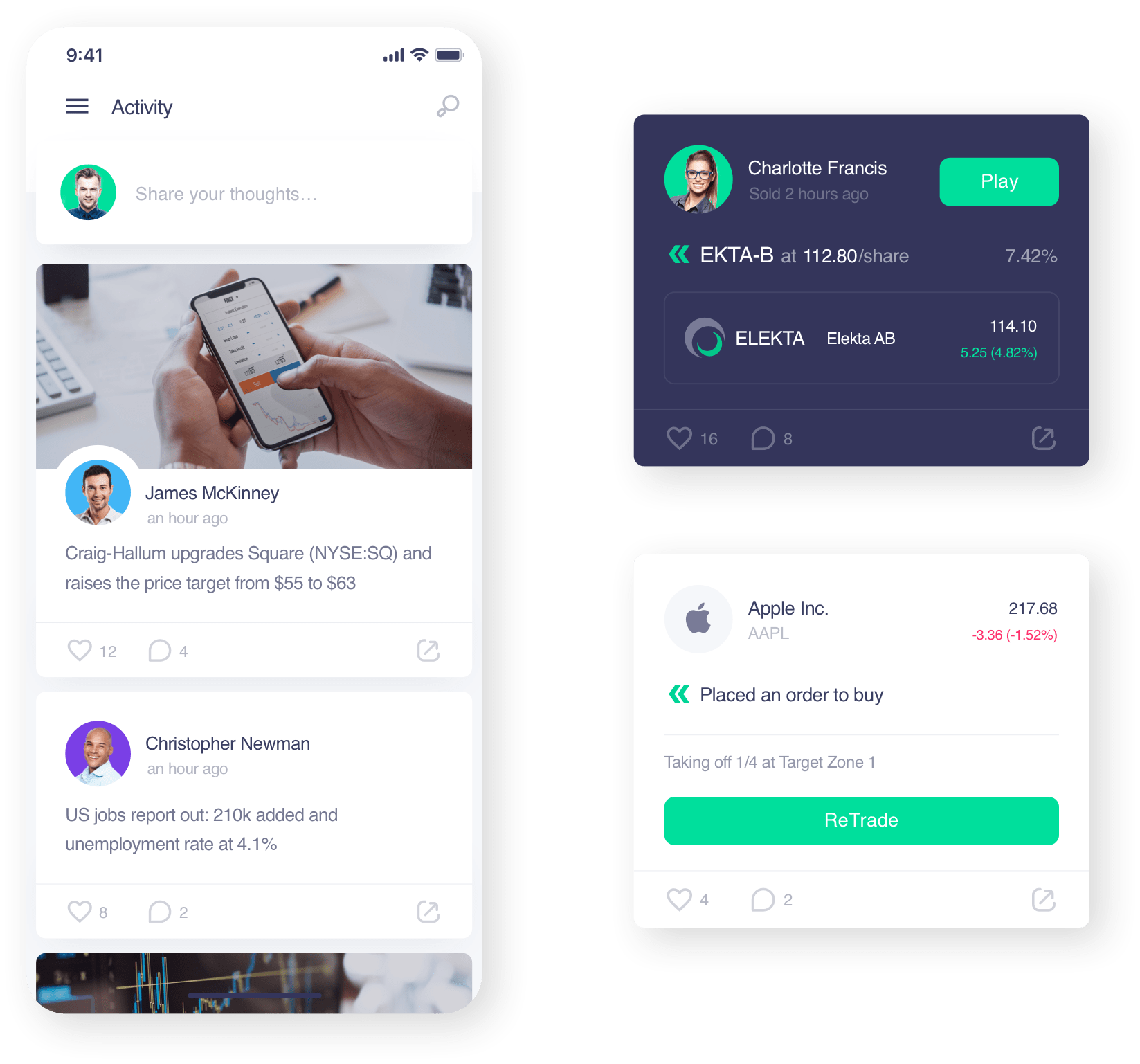 Created an environment for education
The most exciting thing about SprinkleBit is that it's useful for everyone, from beginner traders to professional investors. For those who are new to trading, there are lots of valuable learning courses, free quizzes, and educational articles on how to trade and invest smartly. Our design solution for this feature allows users to track their learning progress and to tick off what they've already done.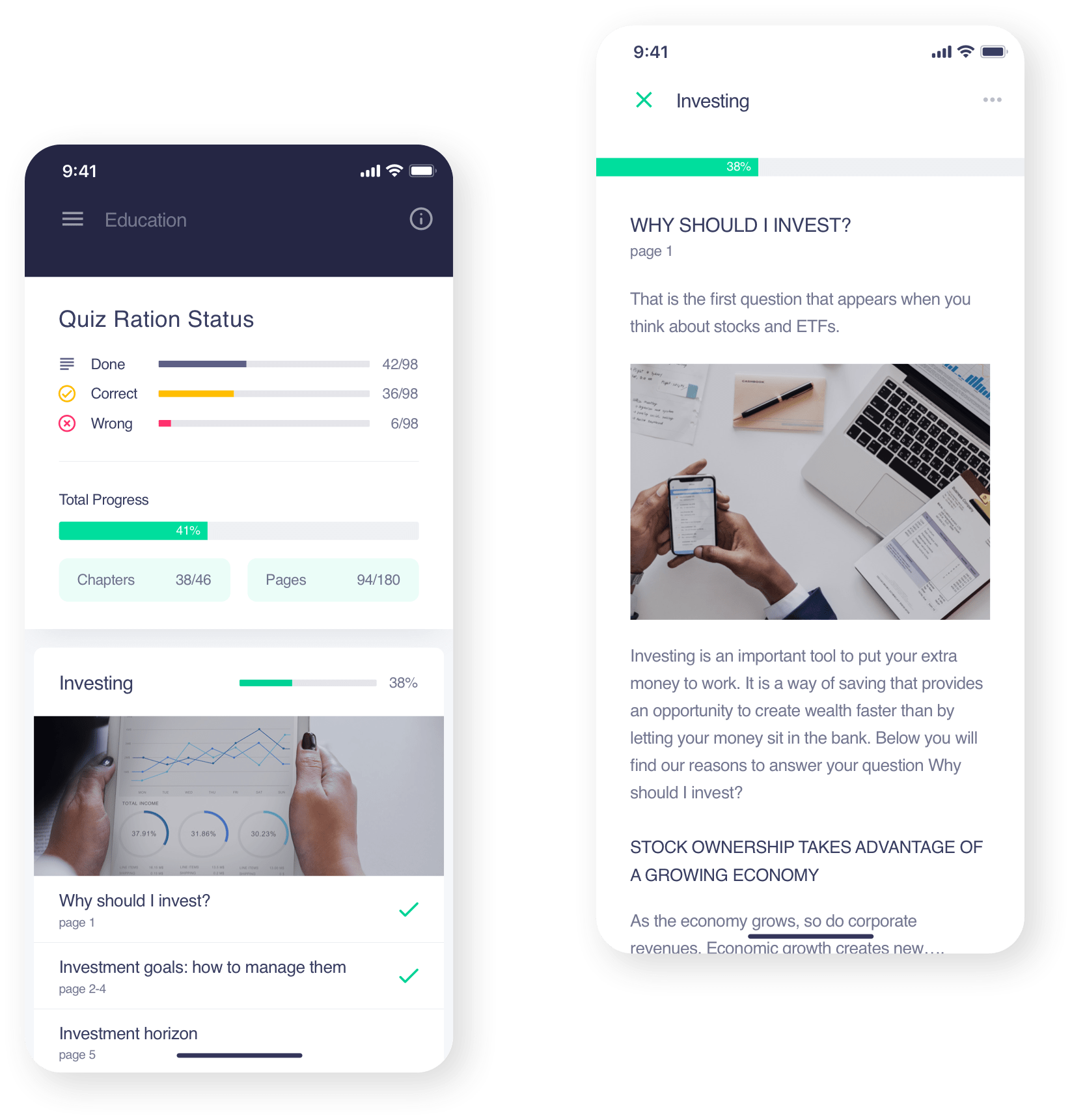 Added a chat option
One of the most useful and unique functionalities we created for SprinkleBit users is chat. It allows investors to communicate conveniently in the app. All users can contact any trader to get trading advice or just share experiences. This feature also allows for creating an engaging investor community.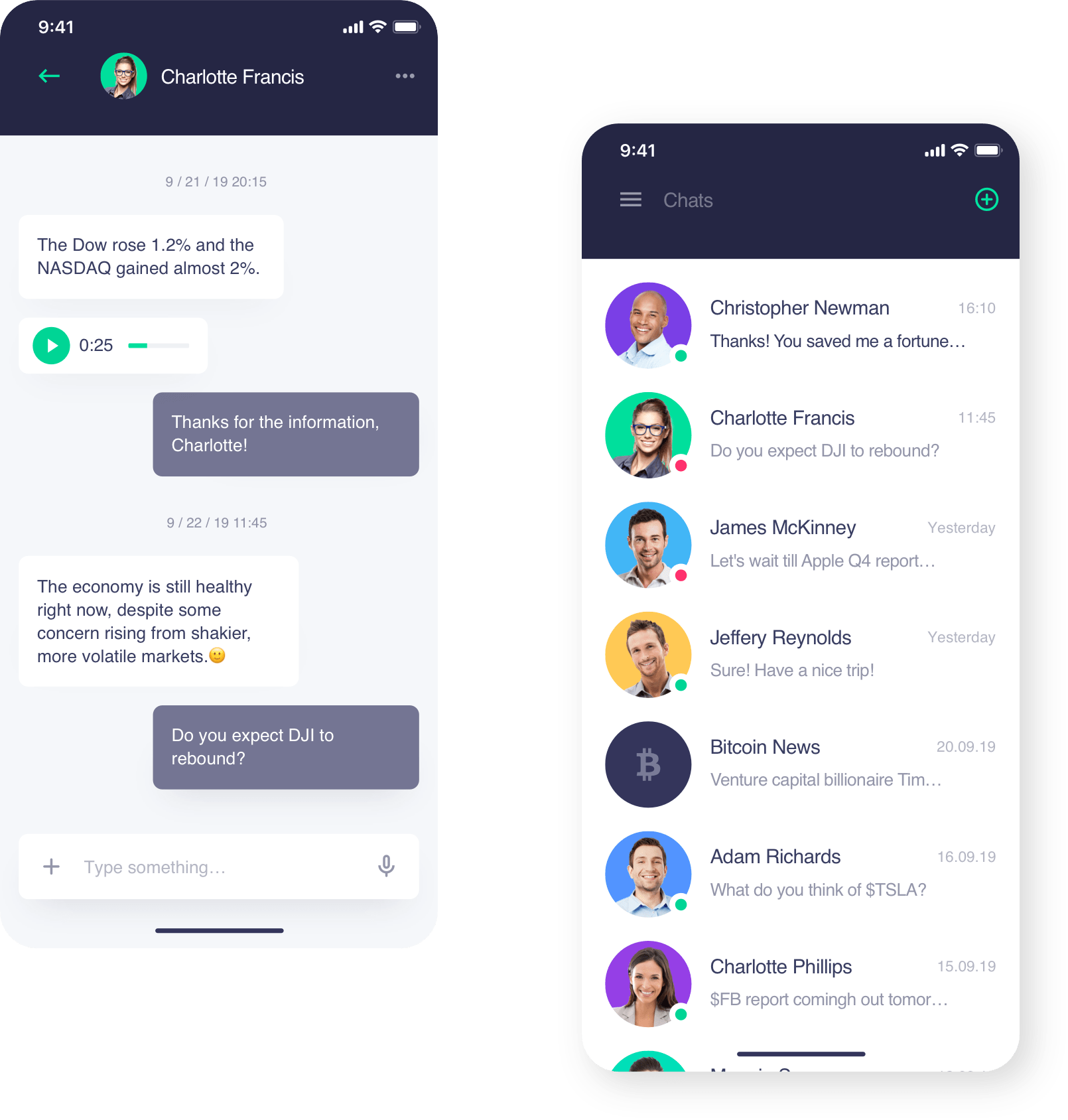 Designed a comprehensive menu tab and profile settings
Our designers implemented a left-side menu to make it easy for users to access all tabs in the app. We also included user profile settings where users can fill out personal information (name, surname, phone number, and email address) and add a profile picture.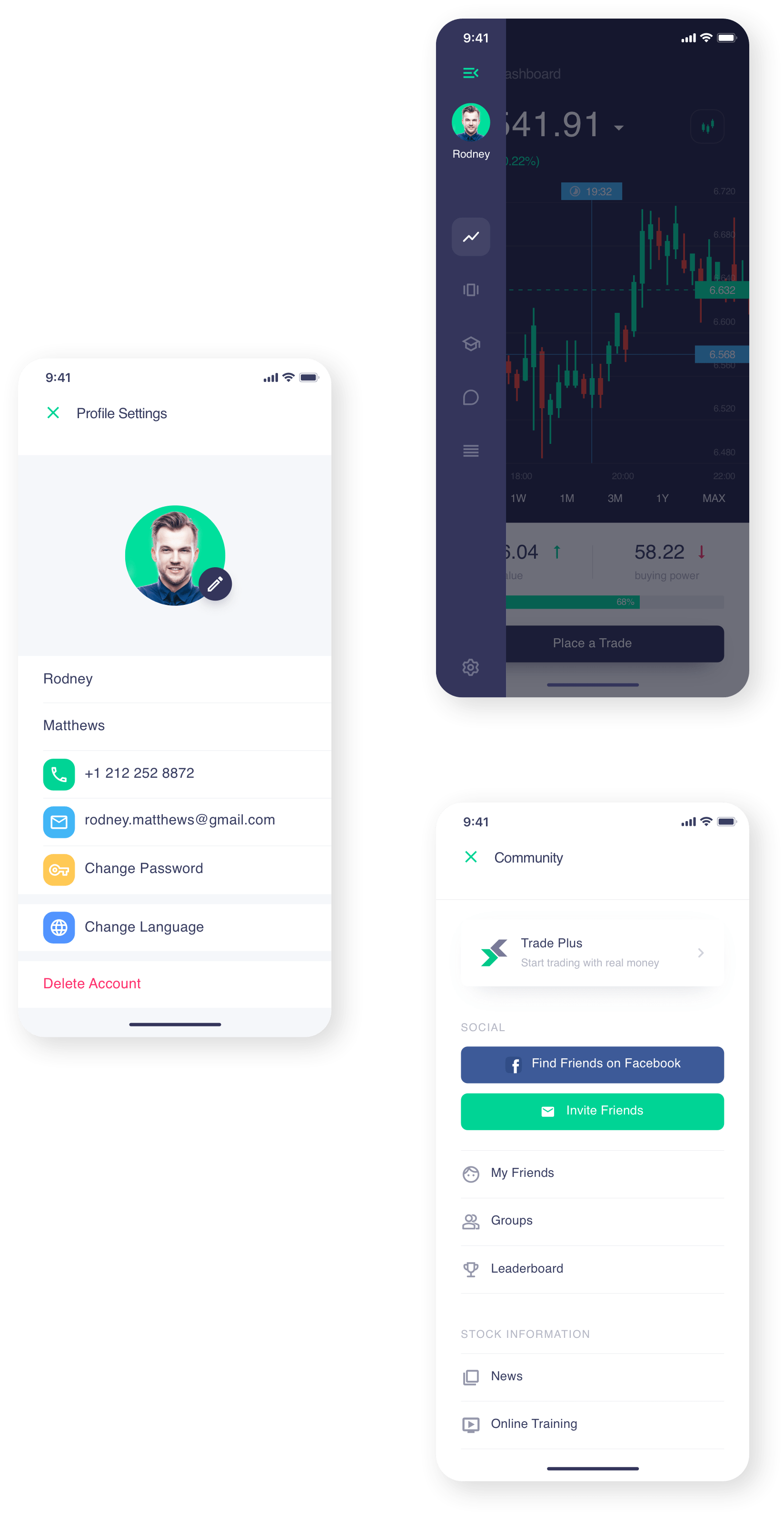 The UGEM team remained open-minded and responsible throughout the whole project. The company processes were clear to me and we were on the same page all the road. We managed to build a great partnership between our teams and I would definitely recommend this professional team to others.
Alexander Wallin
SprinkleBit, CEO and Founder